Miami Best Electric is a reliable, insured and Local Licensed Electrical Contractor in Miami, Florida with plenty of years of experience serving both residential and commercial electrical services. The team of this Licensed Bonded Master Florida Electricians near you promises to provide you the best services to fulfill your necessity. Our trained electricians in Village of Pinecrest will do any type of electric work whether it's too small or too big. Their expertise includes Wiring Repair, Ceiling fan Repair, Installation, replace breakers, switches, fuses, thermostat replacement, and much more!
Our best Village of Pinecrest Electrical Services Repair & Install delivers a wide variety of electrical services to our customers and local towns. Our leading electrician contractor has a big name in the electrical industry, in addition to, our great expert electricians ensure that each task will be completed professionally and high-quality. Customer satisfaction is our satisfaction!
Friendly, Reasonable and Dependable Service
Miami Best Electric Inc. is a leading electrician in Village of Pinecrest, FL who has delivered a wired variety of services to a lot of different area houses, industries, and local towns. In the electrical industry, our company owner has more than 20 years of experience to provide fast, efficient and cost-effective services all over the city. Our highly proficient team members ensure that each task will be finished with the high-quality work. Our company is Licensed Bonded Master Florida Electrician, so if you want high-quality work at a reasonable price, our experienced and knowledgeable electricians are keen to deliver excellent solutions to your power distribution systems.
Our Customer Satisfaction for All Electrical Replacement, Repairing or Troubleshooting
Our first priority is the satisfaction of the customer. We just don't want to complete any single electrical job. We wish to make long-term relationships with our clients. So, whenever you need an electrician, you can call us and our electric repair will always be ready to help you. Besides, we give electrical system safety inspections and can upgrade the safety electric devices in your home. Because your home is important, as well as, your safety is important to us!
Our first priority is the 100% customer satisfaction. We are confident to meet the customer requirements as well as meet the standard. We don't end the job until our customers are happy! Referrals form previous customers and jobs is what has kept us serving you for so many years.
Our business owners and homeowner customers are highly and positively rated our services and we intend to keep those reviews.
NOTE: If you have any questions, you can discuss with our electricians today. Call (305) 639-8575.
Our Services
We have the knowledge, skill, and tools to finish the job accurately, even at an affordable and reasonable price. Below are the services our company offered in the city.
Electrical Repair & Troubleshooting Services: our electrician's test to find defects and change damaged or faulty parts in your electrical circuits to get everything working in an appropriate way.
Electrical Wiring: We can install, repair or replace complete electrical wiring in your home or new construction projects. We can also install wiring, repairing ceiling fan, breakers, switches, fuses and much more!
Power Distribution Board Panel Upgrade Services: Either we updated your electrical panel from an outdated panel box or a fuse box, or we upgrade the available amount of circuit and power of your electrical panel.
So, if you are moving into an older office block you just might not have an adequate amount of power there to fulfill the requirements of your business. You will experience a lot of other problems as well as find the power tripping continually. Call us so that we can take a look to diagnose. You just could require a fresh electrical panel to share your power all over your business. We will upgrade the electric panel for you, along with adding new parts. As a result, you will not ever have electrical faults again.
A best commercial electrical contractor in Florida
Miami Best Electric Inc. is one of the best commercial electrical contractors in the city that have been managing commercial electric tasks for a lot of years. We have handled factories, stores, hotels, offices, apartment buildings, schools, colleges, etc.
Fresh Installations
If you are modernizing or installing, call our Village of Pinecrest Electrical Services repair, Install or design your electricity. Our experts are skilled and highly trained in all electrical necessities. They will ensure that you have sufficient power points for all your equipment and office tools. If you are installing fresh equipment our experts will ensure that every equipment is suitably installed and obtains sufficient power.
Repairs:
If you are getting faults or problems regarding your home or office electricity. Call us! We will diagnose your power points and wiring and repair everything that is not functioning accurately. In addition to, we minimize your downtime by doing it fast and efficiently.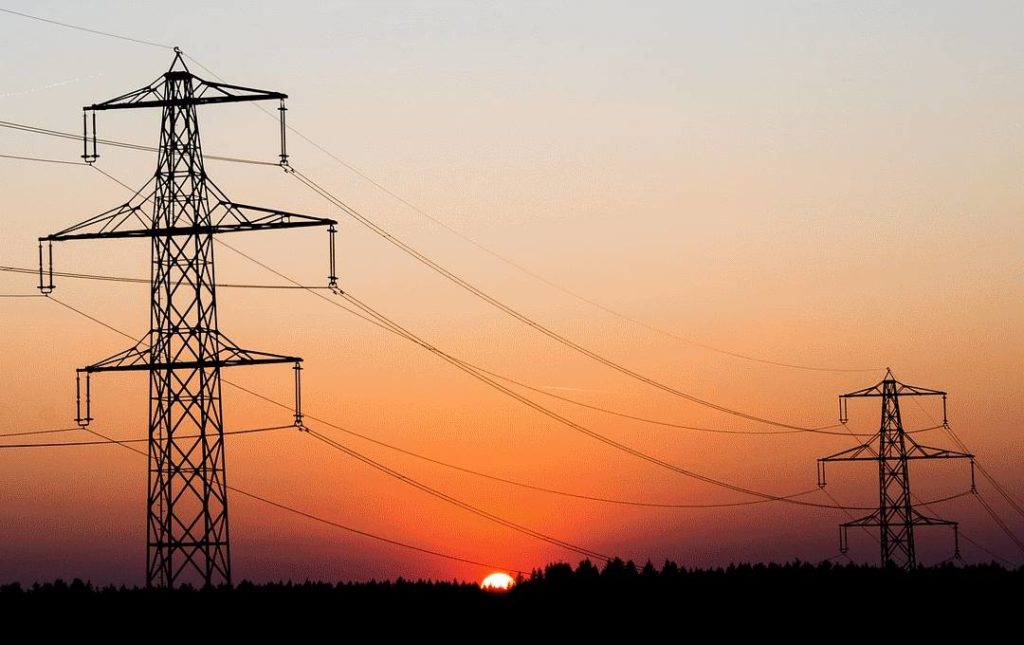 Rewiring
If you want to rewire or modernize your company buildings to fulfill your increasing requirements or because you are starting your new business, call us. We will modernize your offices according to your needs while meeting the both national and state safety standards.
Outdoor Lighting
If you want to beautify the front of the garden of your office you can ask us to install and design the outdoor lighting.
The main aim of our company is to provide dependable, and top-quality work just to satisfy our customers. That's the reason our customers come back whenever they have electrical faults or they need our experts to answer the question.
Residential Electrical Services in Miami
If you require electrical repairs, installed switches or outlets, repaired light equipment's, or have a problem around your home electric, Miami Best Electric contractors are ready to help all the time. Our technicians and experts can aid you with electrical modernizations for your home, for example, installing phone outlets as well as other cable outlets and upgrading older fuse panels to Breakers panels. You will find we accept all sizes of jobs so whenever you need residential electrical services you can call us! Our services also include emergency residential electrical services. So, if you have some serious electric issues and need instant attention such as flickering lights, wires burning, or power outage, our residential electrical contractors are available all the time to provide you with great electrical services immediately.
We are always on time, so, whenever you need residential electrician services to feel free to call us on your contact number.
We can't stop highlighting that our main aim is customer satisfaction. From the moment you call us, to the moment we reach your home, Miami Best Electric will give keys to your electrical problems. You may depend on us to keep arrangements and do high standard work that fulfills all code regulations. We assurance parts and labor and we are backed by permits and are wholly insured. Our expertise contains professionalism as well as courteousness.
Conclusion
Do you live in the Village of Pinecrest area in Miami, Florida? And searching for a completely insured and licensed electrical service? The Miami Best Electric is a trustworthy and full-service electrical contractor in the city. Our services not only provide the best commercial and residential services, but we do also deliver fast clean, conscientious and professional work.
Our skillful and expert electricians provide a 100% customer satisfaction guarantee on the entire of the services we offer. In addition to, as an electrical professional we can manage a wide variety of electrical services and would love to aid you on your next project.
"Pinecrest is an affluent suburban village in Miami-Dade County, Florida, United States of America. The population was 18,223 as of the census of 2010. Pinecrest is governed by a five-member Village Council and operates under the Council-Manager form of government." Wikipedia